Browse Items (9 total)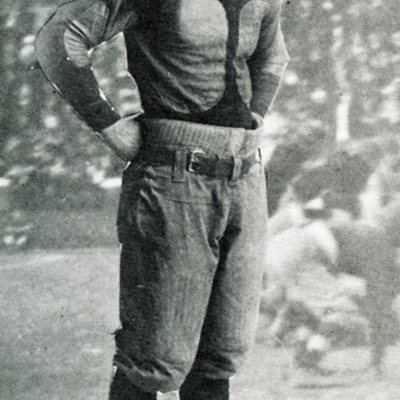 Photo of Morningside Student Wilson Clark, class of 1917. Clark is pictured in his football gear. He volunteered for the military just after the United States entered World War One and served as an ambulance driver in France.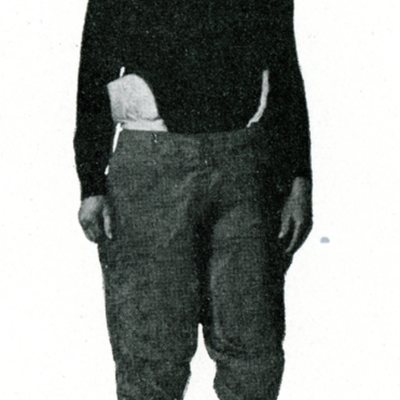 Photo of Albert E. Behmer in his football gear during his time at Morningside College. Behmer was a star quarterback on the college's football team and active in track and baseball as well. He was a popular figure on campus before joining the US Army…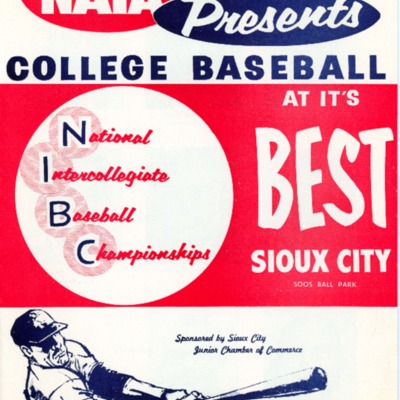 Souvenir Program for the NAIA College World Series in Sioux City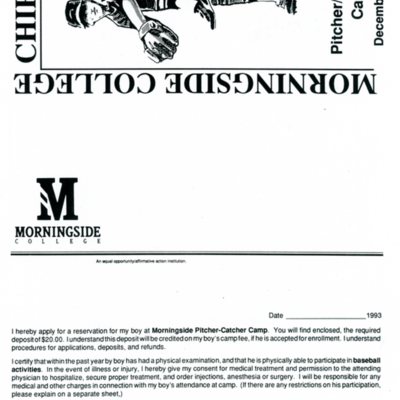 Morningside Baseball being active in the community and teaching younger kids how to play baseball.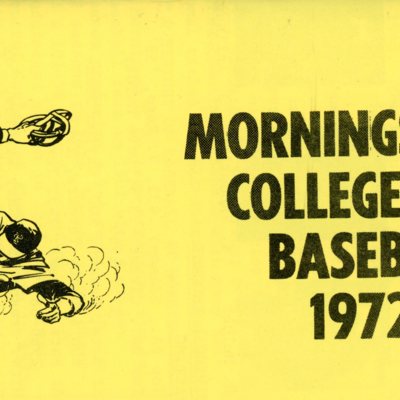 Program for the 1972 Chief's baseball season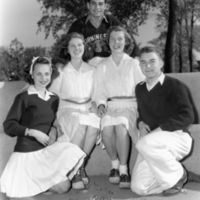 A photograph of Morningside College Cheerleaders that was published in the 1946 Sioux yearbook on page 100. The students featured: Severson, Wood, Ferris, Johnson and Riebhoff.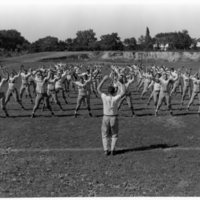 Coach Pritula shows the Morningside football team how to do some exercises. This photograph was featured in the 1949 Sioux, Morningside College's student yearbook, on page 68.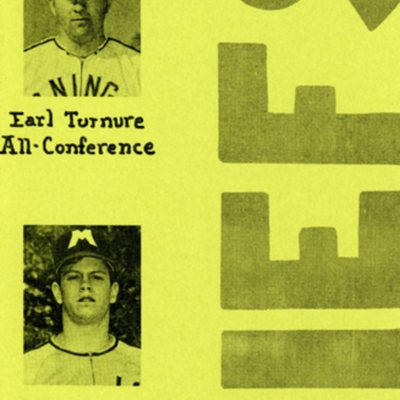 The 1970 season outlook for the Morningside Baseball team. Includes images of Ron Brenner, Earl Turnure, and Greg Gill.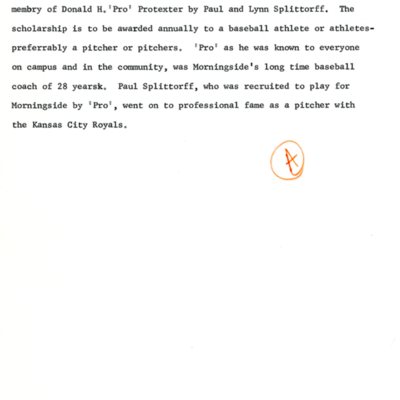 Scholarship made in order to honor a legendary coach by Paul Splittorff.