Browse Items (9 total)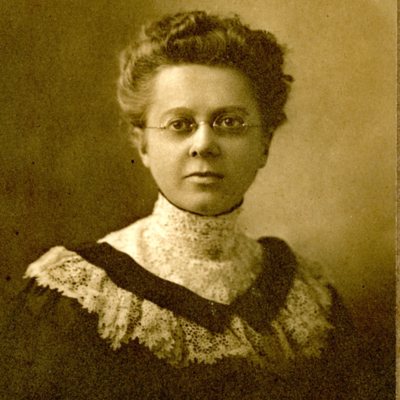 Portrait of Anges B. Fergusen, chair of the Morningside College German Department during World War One. She briefly left the college to work for the US government in 1917-1918.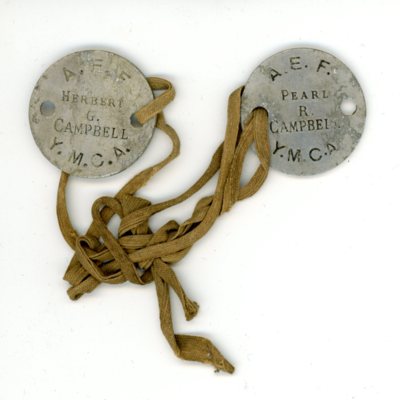 A pair of dog tags worn by Morningside College professor Herbert G. Cambell and his wife, Pearl. The Cambells did relief work in France with the YMCA during 1917.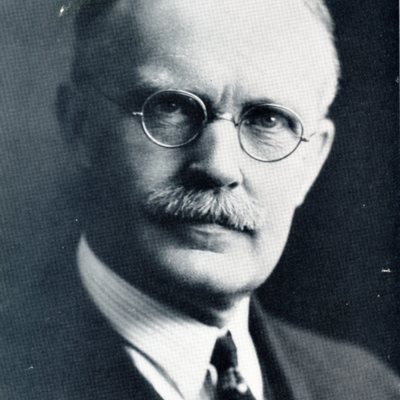 Portrait of Professor Herbert G. Cambell, former Vice President and Philosophy Professor at Morningside College. Professor Cambell and his wife made many trips to Europe and other parts of the world. During World War One they went to Europe to help…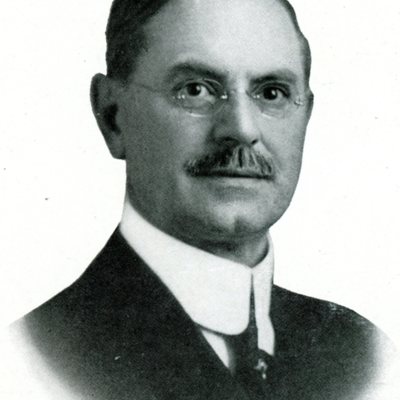 Portrait of Morningside College President Alfred E. Craig. Craig served as president from 1911 until 1918. He was known as a devout Methodist and staunch Progressive.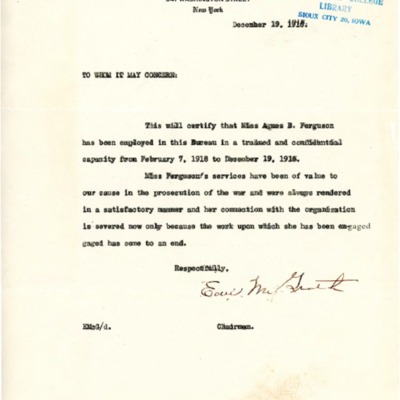 Letter from the Postal Censorship Committee certifying that Morningside College Professor Agnes B. Ferguson worked for the federal government from February 7, 1918 to December 19, 1919. Professor Ferguson taught the German language at Morningside…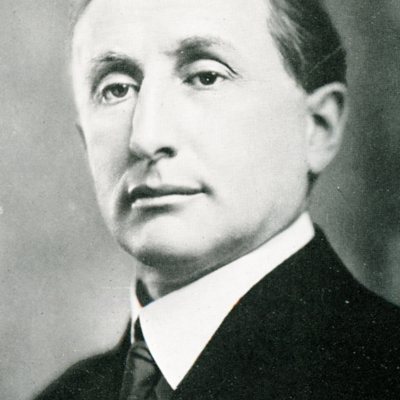 A photograph of former Morningside College president Frank Earnest Mossman (1873-1945), he was the first alumni president of the college and fifth overall. Mossman was the first ever captain of first ever Morningside basketball team and graduated in…
Potrait of former Morningside College professor Winford Lee Lewis (1904-1906) he was also a U.S. soldier, as the head of the Chemical Warfare Service unit in Washington D.C., he developed a lethal poisonous gas, that would later be known as…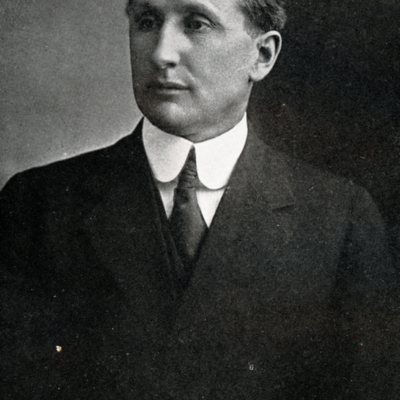 Frank E. Mossman, class of 1903 is a former graduate of Morningside College. Following the resignation of president Alfred E. Craig, Mossman assumed office in 1919.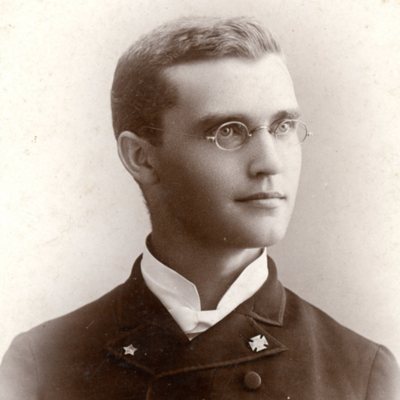 A portrait of renown Morningside Professor Herbert G. Campbell known for his extensive world travels and peace activism during the First World War.